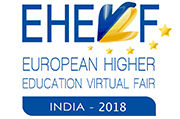 Dear Student
Thank you for registering for the European Higher Education Virtual Fair 2018 (EHEVF 2018)! We look forward to your participation at the EHEVF 2018 from 25th October to 28th October 2018. Academic stalwarts from leading European universities will be available at EHEVF 2018 to address your queries & we hope you have your questions ready for them!
There will be 2 studios - Studio A & Studio B to address your queries and each Studio will conduct 8-10 sessions daily which you can attend basis your interest and convenience. Experts from leading universities in the European Union will be available on each day so that you can choose the sessions as per your requirement & interest

Step by Step Guide on How to Register & Attend EHEVF 2018!
Please find the EHEVF 2018 Webinar Links & Schedule below:
STUDIO A
EHEVF 2018 Webinars | Sunday 28 October | Studio A
European Higher Education Virtual Fair (EHEVF) India 2018
Webinar Schedules Sunday 28 October: STUDIO A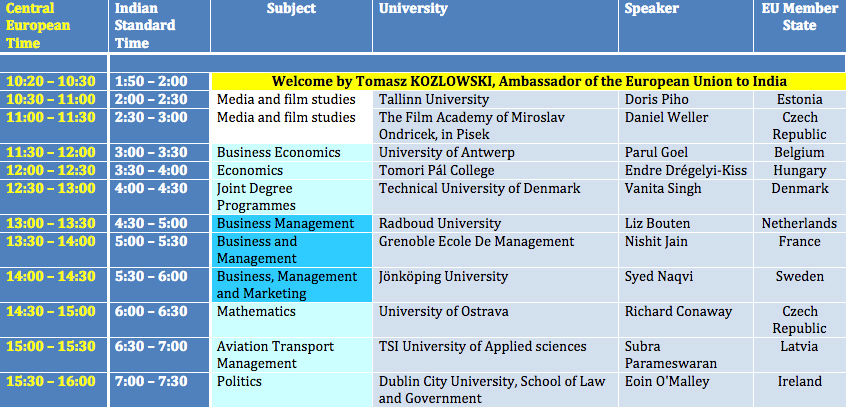 STUDIO B
EHEVF 2018 Webinars | Sunday 28 October | Studio B
European Higher Education Virtual Fair (EHEVF) India 2018
Webinar Schedules Sunday 28 October: STUDIO B